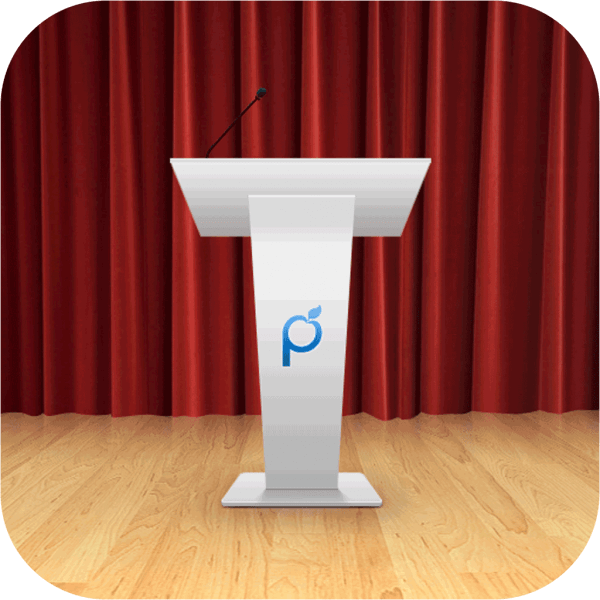 Speechmaker – Create, Practice, Record (Audio, Video), Hear, Archive and Give Great Speeches
The app that turns your Android device into a mobile podium, speechwriter, pro teleprompter, video recorder, timer and archive for public speaking. Deliver your lines flawlessly and on time. Keep all your notes, speeches, plays in one place. Keep track of and orate speeches, poems, lectures, plays, sermons, startup pitches and comedy. Great for toastmasters, students, educators, poets, actors, directors, podcasters and musicians. Good for anyone who speaks to the public.

| | |
| --- | --- |
| Version | 1.1 |
| Released | 8/18/14 |
| Requires | Android |
Changelog
1.2
2015-05-24
-[New] Portrait orientation for tablets is supported
-[Bug] While changing TTS settings of speech(es), pitch speed and volume control options were not visible on some devices
-[Bug] TTS was not working on Samsung Glaxy Tab 4, 7" tablet in case Google Text-to-Speech engine was selected.
-[Bug] Default android launcher icon was shown on some devices rather Speech Maker Android launcher icon.