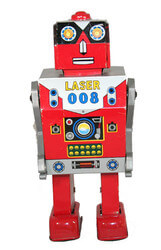 Programming, Design, UI and Coding
Yes, we do programming for other companies and individuals and have been since 1986. We enjoy programming Mac, iOS, Android and Win apps. We also have a Filemaker database master. Our iPhone/iPad apps have been downloaded by over 3 million people. We have a decade of mobile development experience.
We are US based but with branches in Europe and Asia. We have created many applications on many platforms. We made all the apps you see on this site and many others created under contract that are not seen here.
We do:
iPhone, iPad, iPod Touch, Android and other Mobile applications
Rapid Application Development (RAD)
Mac/Win applications development
Filemaker database client and web apps.
User interface & interaction design
Custom controls and UI elements
Health and health related apps.
Customized Radio On-Demand Streaming Apps for radio stations, radio personalities and bands.
Games
Rich animation
Kiosk and touch screen software
Web services integration
Web applications development
Localization
You can check out our client page here. Also we have a client rave page here. We would enjoy working with you on a project. Obj. C for iPhone/iPod Touch/iPad/Android/Mac or PHP for web applications and sites. We also have good people for graphic design.
Why choose us? Because we are high quality, fast, honest, easy to work with and are looking out for your best interests. We work by the hour or contract for a project.
If you have an idea or need for an mobile or desktop application send us an email. We are ready to work with you.
Programmers
Are you looking for a way to grow your abilities? Do you like exciting new projects? Want to avoid admin, tech support, marketing and sales? If you are enthusiastic and available full or part time, join us. We welcome, from anywhere in the world, programmers, designers and any enthusiastic person. Contact us.