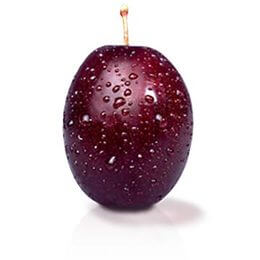 We love people who dedicate their time and efforts to making the world a happier and more productive place. That is a worthy goal. Toward that end we create software that helps people accomplish their goals.
Plum Amazing, Llc is a US based but international company specializing in mobile and desktop shareware and commercial software applications since 2007 and before that under the name Script Software back to 1995.
Plum Amazing specializes in creating productivity and photographic software for iOS, OS X, Android and Windows. Plum Amazing is a privately held company located in the US but with offices globally.
Among the current crop of popular Plum Amazing software products sold on the Plum Amazing site are CopyPaste ®, yKey (previously called iKey), iClock ®, iWatermark®, Essential, PixelStick,SpeechMaker, PhotoShrinkr, Volume Manager, TinyCal, TinyAlarms.
Plum Amazing software currently sold in the Apple App Store is here.
Plum Amazing software currently sold on Google Play Store is here.
Plum Amazing also creates custom radio station steaming apps for iPhone/iPad/AppleTV and Android and found on iTunes and Google Play. Many stations in many countries have bought customized streaming apps from Plum Amazing and enjoying the increase in listeners. Apps like Swag 104.9, Alice 96.5, The River 103.7, Reno CBS Sports Radio 96.1 and 1270, Ten County 97.3 FM, Muskegon Radio 100.9 FM, 1580 KGAF Gainesville Radio, 106.9 More FM, WCRN News Talk Radio 830, Little City 97.3, iRadio Tampa Bay, OM Radio in Singapore, ZMix97, The Stinger, Abilene Radio, 180 Radio Now and many more.
Plum Amazing is also the creator of products that have been sold to other companies like iView and iView Media Pro (sold to Microsoft which Microsoft sold to PhaseOne), ChatFX (integrated into iChat in the Tiger operating system by Apple), idTunes (which id'ed songs via audio and tagged them), iSearch, iCount, EasyCard (Ohana Software), ProjectTimer and KidPix (sold to MiSoft).
Plum Amazing creates and sells its own software but also does development work (programming) for other companies. Our partners/client list is here. If you want to have a beautiful iPhone, iPad, Mac, Win or Android app created please contact us. We are happy to discuss your ideas, specs and timeline.
Plum Amazing is a group of people who are both skilled in and very enthusiastic about technology. The individuals are dispersed around the world but we work together on a variety of projects using our particular abilities in diverse ways.
We want to do more. If you would like to support our projects in general
"What you are is what you have been, and what you will be is what you do now." – Buddha