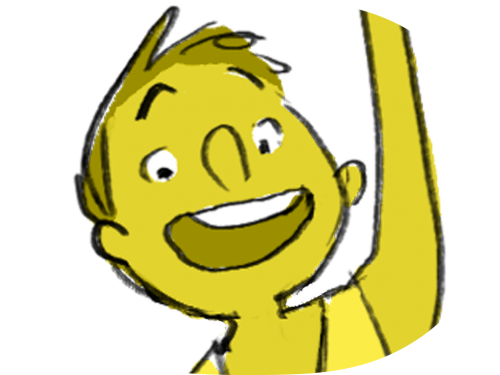 We Express is a iPhone/iPad Message App Sticker package by the incredible artist Milo Montclair.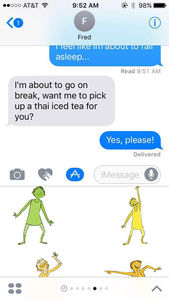 We all know what it feels like to be frustratingly bored, playfully adventurous, or steaming mad! But sometimes words aren't enough to -really- encompass how you're feeling. Those basic, vibrant, but difficult to describe emotions are captured simply with three brightly colorful children! Send them along and let your expressions play!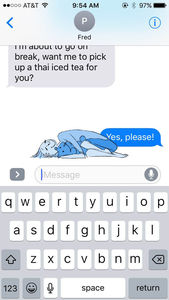 Use these emoji/cartoons/art on your iPhone or iPad to express emotions visually. Kind of like the Pixar movie 'Inside Out'. These are the pictures that are worth more than 1000+ words. An essential tool/art for anyone who appreciates the brevity of text messages which can instantly communicate more in one emoji than speaking on the phone for 15 minutes.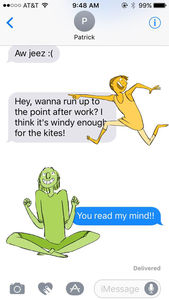 Learn more about using iMessage Stickers on your iOS device.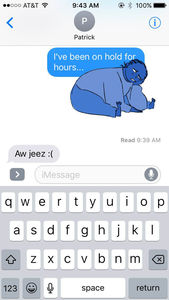 All the proceeds from this app are donated to support the American Civil Liberties Union. The ACLU has works to defend and preserve the individual rights and liberties guaranteed by the Constitution and laws of the United States.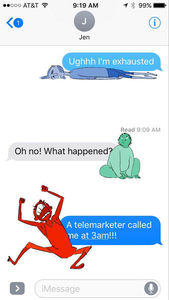 Express emotions for kids, teens, adults in iMessage chat using color stickers as emotions, radiate bliss and cute emoji. Similar to the Pixar move 'Inside Out'. Mainly for fun and to spread good feelings.