"There are times when I just want something fast, easy and automated to create something fun for a Facebook image or similar – and that's what PhotoMatte is all about." – Ben Lovejoy, 9To5Mac.com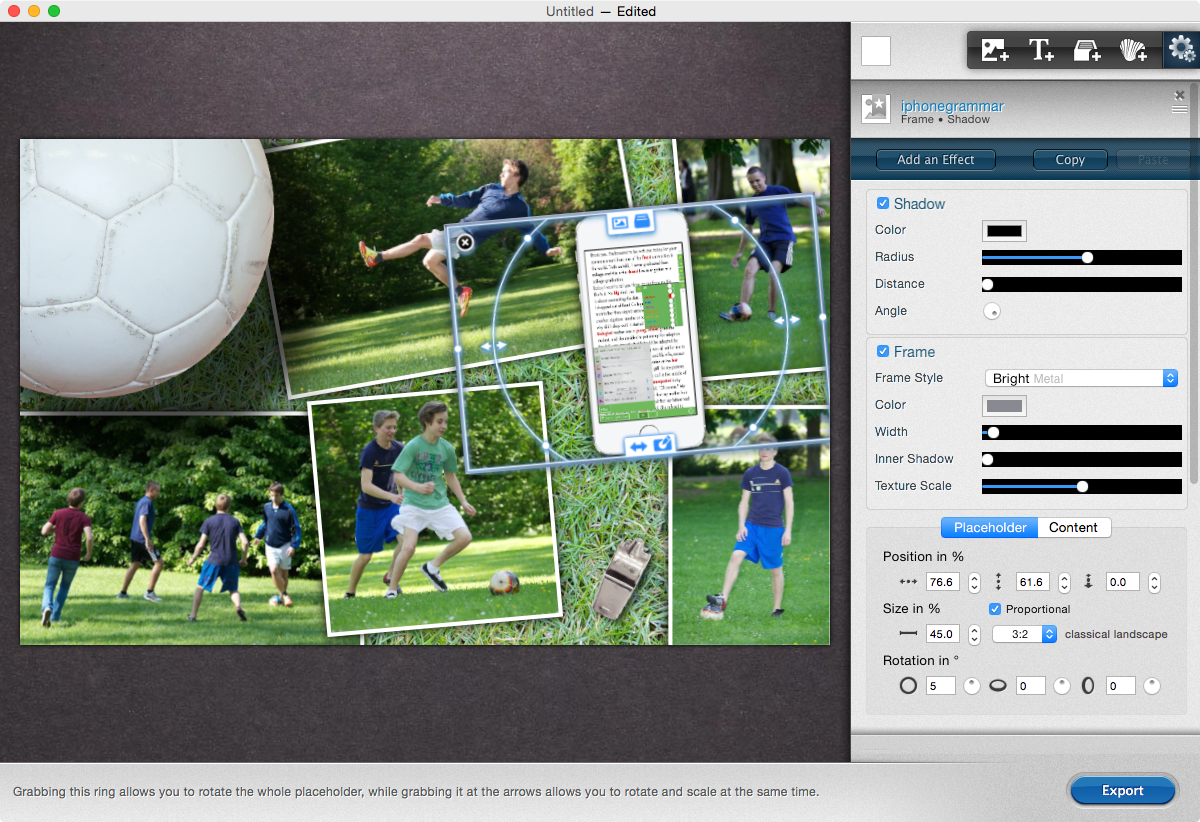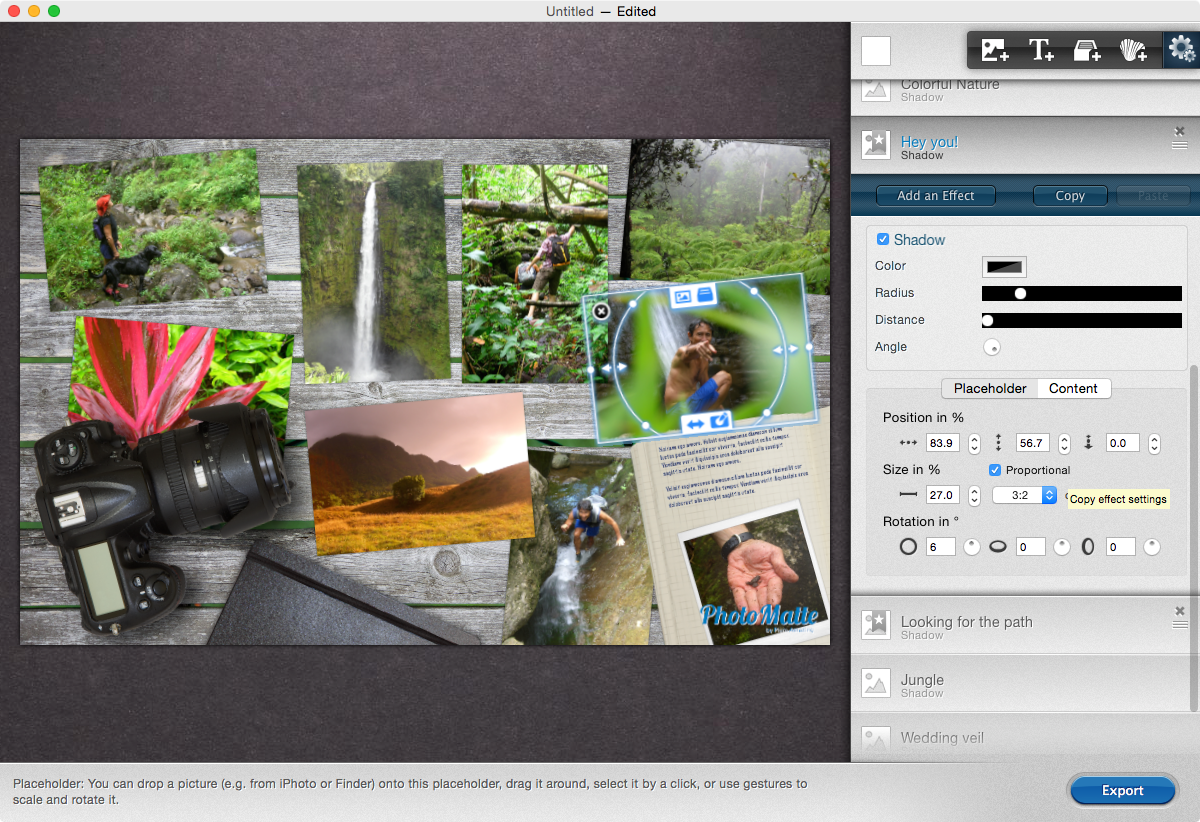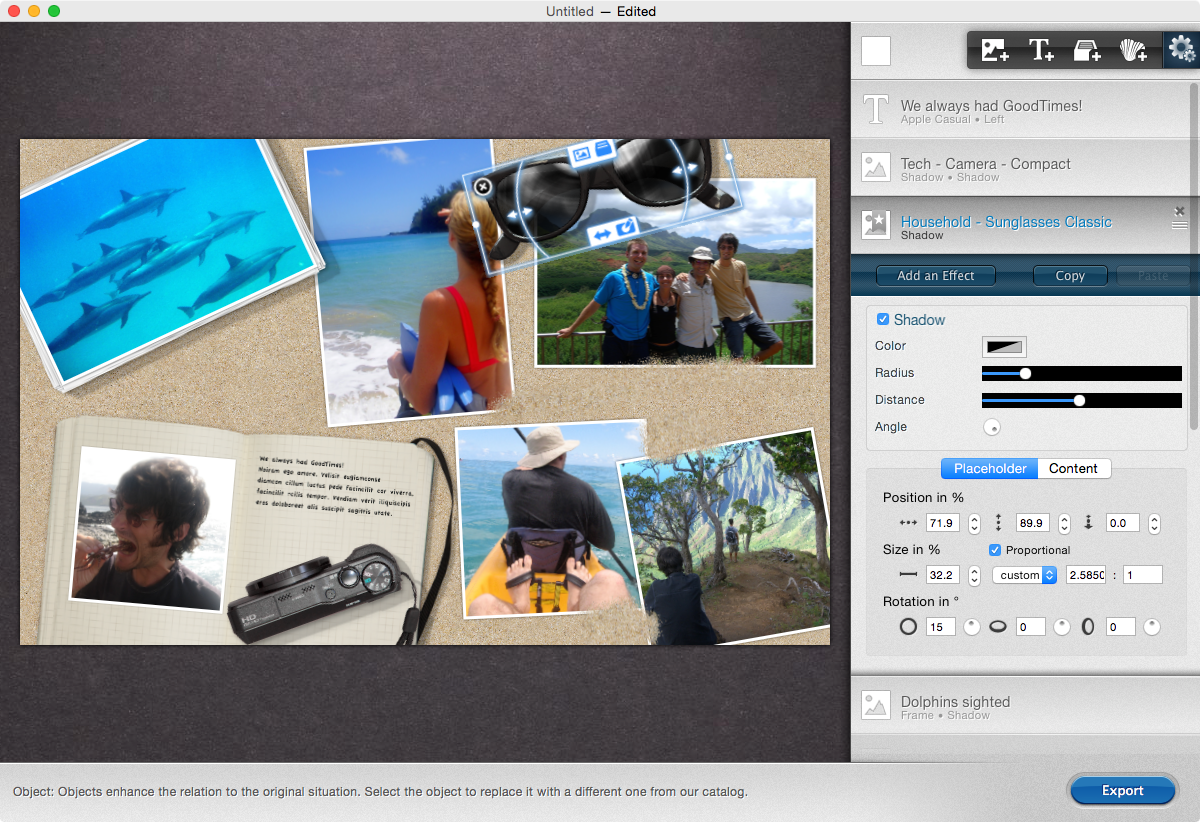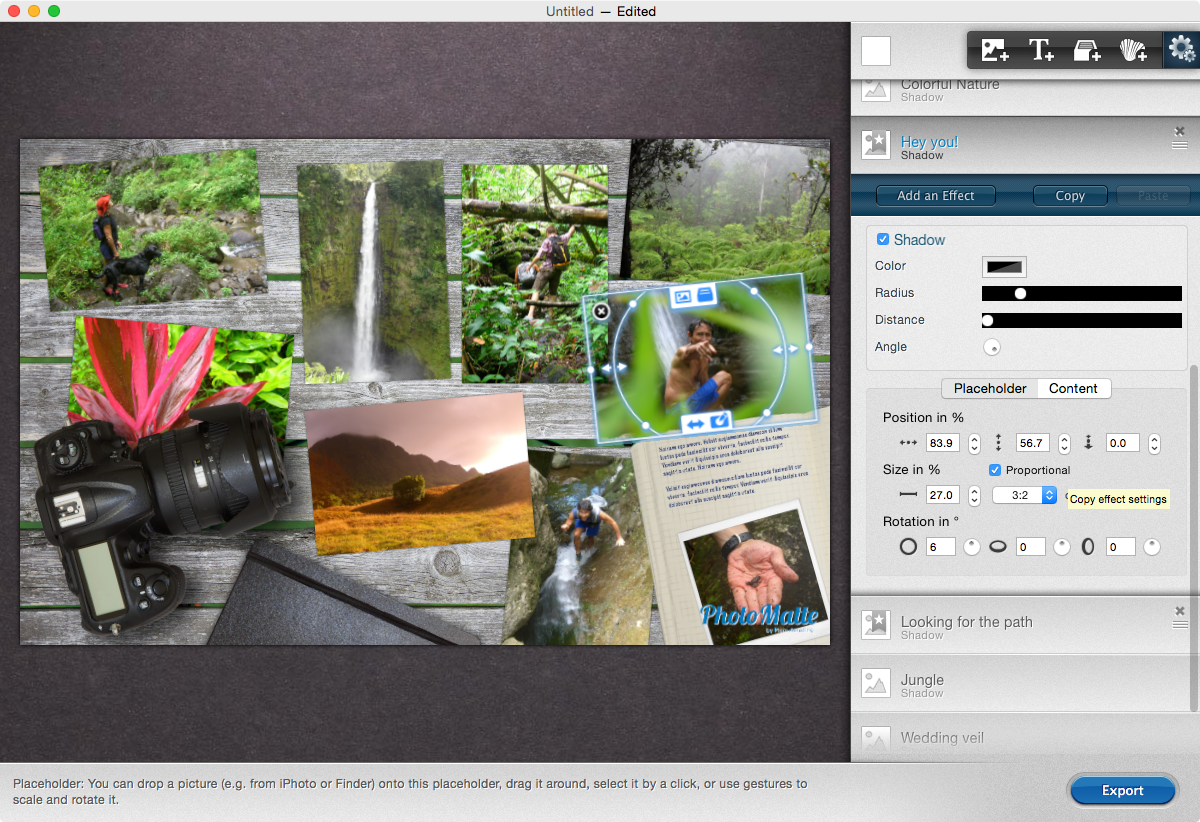 Collage – a piece of art made by sticking various different materials such as photographs and pieces of paper or fabric onto a backing.
Montage – the technique of producing a new composite whole from fragments of pictures, text, or music.
Matte – a mask used to obscure part of an image in a film and allow another image to be substituted, combining the two.
Framing – To place (a picture or photograph) in a frame.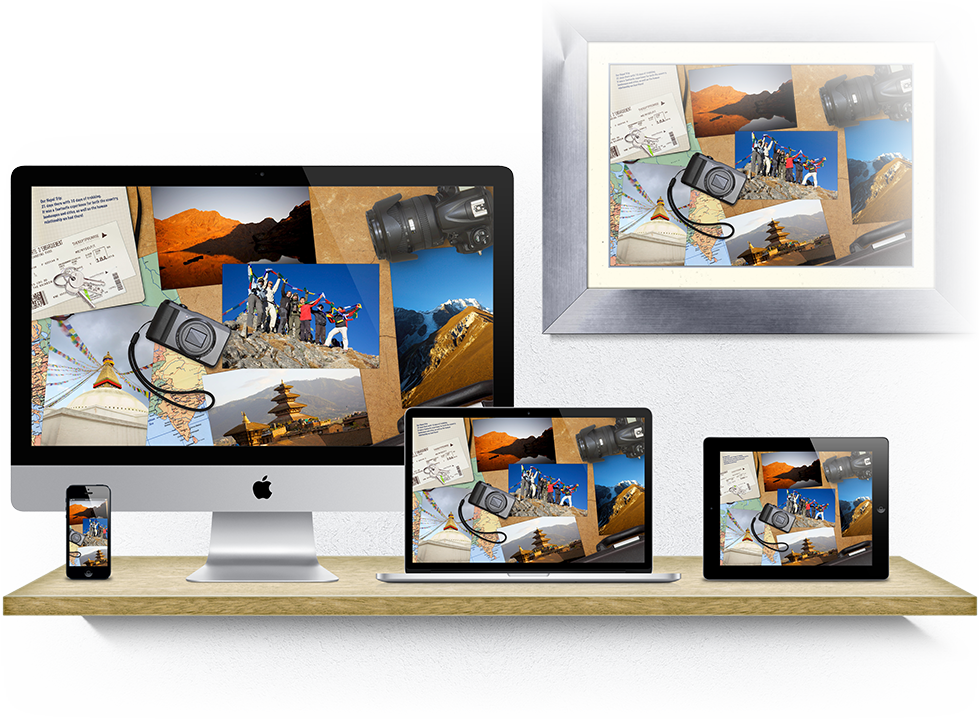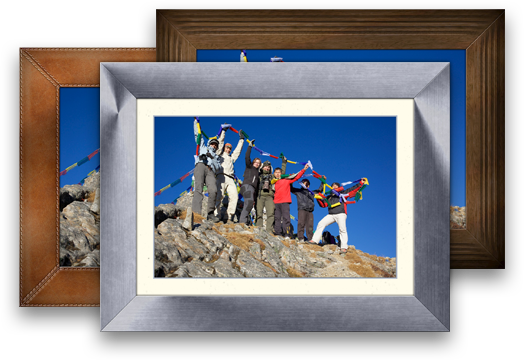 Powerful Tools to Act on Selected Objects
Photo Layout, Editing, and Effects + Libraries of Borders and Objects.
Advanced editing is where PhotoMatte becomes a real photographers workhorse. Powerful photo layout tools put PhotoMatte in a whole new class of application.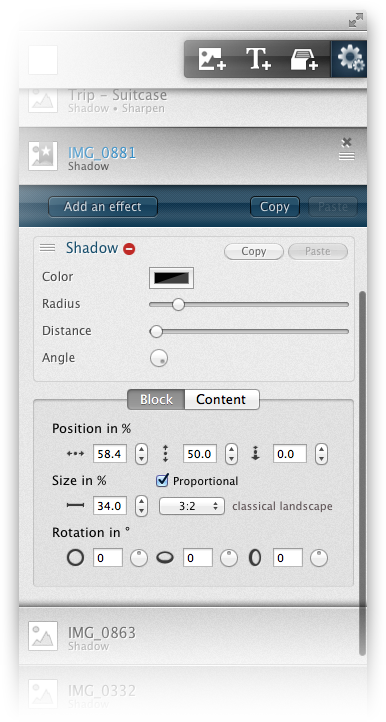 Re-order placeholder (like layers: foreward, backward, etc.)
Precise adjust position, size (and ratio), rotation, even in 3D
Add effects: Adjust Color — Adjust Exposure — Blur — Frame — Keep One Color — Make Monochrome — Mask with Shape — Reflexion — Replace Colors — Shadow — Shaped Border — Sharpen — Special Frame — Texturize
Add as many times you need the same effect to achieve amazing creation (i.e: stakcing multiple frames or shadows)
Re-order applyed effects (like layers)
Copy all effects from a placholder to apply them to another one in a single click
Copy an effect setting
Mark placeholders as template default. This way, any new created placeholder will be instantly set with the look you want
1. Pick a Theme
PhotoMatte comes with many templates that cover the most common topics like family, love, parties, vacation and more.
2. Pop in Photos
Each template comes with predesigned placeholders, each with a description what kind of photo is recommended for it.
3. Export and You're Done
Share your last good time with friends on Facebook*, Twitter*, Flickr*, etc., via mail, or simply enjoy it as desktop, iPhone or iPad background.
4. Or Take it a Step Further
Dive in deeper using PhotoMatte's powerful tools to act directly on photos and make your own layouts for even more outstanding results.